More Information – Contact us to price a professional move for this table
Browse pool tables for sale in Baton Rouge, Old Jefferson, Shenandoah, Denham Springs, Baker, Zachary, Plaquemine and more. Call us for pricing to move these pool tables professionally with our exclusive entire year written service guarantee protecting you from any potential problems with our professional installation.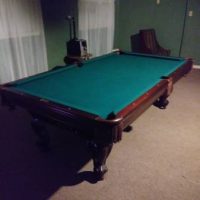 Pool table is in great condition It comes with all accessories Buyer must be able to have this pool table professionally disassemble
05/23/2018
Price: $ 2,000.00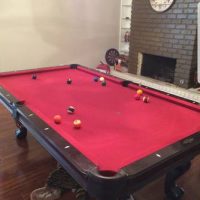 Leather pockets Many accessories which include several cues Cues also include a jump cue plus several bridge accessories, a shaft smoothing burnisher Includes cue stroke guiding tool for improving cue control and shooting accuracy and more...
05/23/2018
Price: $ 1,400.00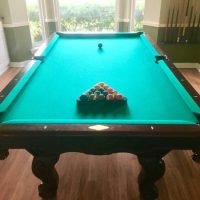 Awesome Workd of leisure 8 X 4 FT pool table for sale and comes with a lot of accessories! The table is in perfect condition and the felt is in great shape!
05/22/2018
Price: $ 1,900.00